As Christmas is coming the gifting pressure is increasing. You can hear&see 24/7: buy this, buy that, sales, best ide for Christmas. In Hungary we even have a spot telling people to get a LOAN to by a new TV. WTF is wrong with the world? (I feel I have a lot more to say about this, so I'm going to write a separate post.)
But back on the gifts. Those few who know me well, know that I'm really not good in gifts. I always feel pressured to buy something amazing\expensive, and the more pressured I am the less I want to do it. This is how it works. And even if I don't have a nice idea, I feel I have to buy something, otherwise I'm called soulless and selfish (it happened). Sorry, but I show my love and care in a different way. May it be unique and less tangible, but it's there.
Unfortunately the 21th century Christmas is based on "show your love with the amount of money you spend on others" principle. So people thinks that the bigger the present the stronger the love. I don't want to be a part of this. This Christmas I'm going to do how I feel right, not how others tell me is right.
As the more conscious I become the more I understand the importance of relationship with others, meaningful conversations, experiences, kindness, and understanding. I need these more than any physical gift, and also I would like to give more of these rather than superficial material stuff.
It might sound as I'm a Christmas vibe killer with my newly formed value system. However, it is not the case. I'm not completely against physical gifts. I think if there is something that could make your life richer, that is an excellent gift. For example if you are doing a drawing course, and you get supply that you can't afford, that is something you can use, and makes you happy. On the other hand if get a gift card for H&M, but your closet is already full of unworn clothes that is a stupid, unnecessary gift. You feel the difference.
SO HERE IS MY GUIDELINE HOW TO CHOOSE GIFT FOR THE LOVED ONES:
Experience before objects: You can lose objects (I do it all the time), but experiences stay with you forever. Choose something that you can do together, think about what makes the receiver happy, something that he\she wanted to try out for a long time.
Meaningful: choose something that has a meaning. It could be the smallest thing, like a stone from the last holiday in a frame, but as long as it has a meaning it has a much higher value than just another scarf.
Useful: try to find something that could make the others life easier, happier. What do they do daily? Do they lose the keys? Get a key finder.
Consumable: buy something that the other can enjoy eating\drinking: Exclusive chocolate, their favorite drink. (idea from The Minimalists)
Ethical: if you are giving a physical gift, make sure it is ethically made, locally sourced or even better: hand made by you.
Bottom line: you always have to know the other person to come up with a meaningful\useful gift for them.
WHAT YOU SHOULDN'T DO:
Buy gift card, because you do not have a better idea.
Buy something expensive to cover the fact that you have no idea what are the desires of the other person.
HOW TO BUY A GIFT FOR ME (and people like me. I now there are a few of us out there)
Don't buy a gift. Take me out for a dinner, take me to a trip, surprise me with a cheese tasting, be creative. I don't expect anything. Seriously. (and when I say seriously, I mean it. Most of the people is not able to process this, and they end up buying "suff" because they misinterpret my values as modesty) For me, receiving a gift from someone, means much more if it is from the heart. If you don't give a gift, you are being honest with me. And that is more important than just another stuff.
MY WISHLIST FOR THIS CHRISTMAS
BE WITH MY FAMILY AND FRIENDS. Living abroad is hard, and what I want in the Christmas break is as much family & friends time as possible.
Feasting (also with my friends and family)
Focusing my personal development.
Read. You know how much I love reading, and self-education, so here is a (shortened) list of the books  put on my Amazon wish list during the year.
And read about how The Minimalists think about gift giving. Their English is way better than mine, but the underlying values are quite similar.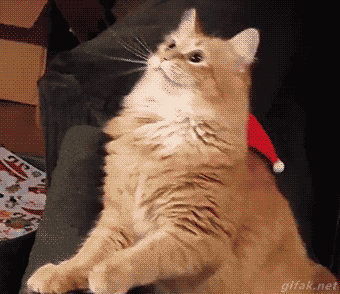 ---
Ahogy közeledik az ünnep, egyre növekszik az ajándékozással együtt járó nyomás. A nap 24 órájában hallgathatjuk, hogy: vedd meg ezt, vedd meg azt, akció, a legjobb ötlet karácsonyra. Az egyik kedvenc Provident reklámomban pedig arra buzdítják a köznépet, hogy vegyenek fel HITELT, hogy meg tudjanak vásárolni egy újabb TV-t. Komolyan itt tartunk? (Úgy érzem, hogy erről igen sok mondanivalóm, van, ezért egy külön postot fogok ennek szentelni.)
De térjünk vissza az ajándékozáshoz. Azok, akik igazán ismernek, tudják, hogy nagyon nem vagyok jó az ajándékozásban. Mindig kényszerítve érzem magma, hogy akkor is kell valamit vennem, ha semmi kedves ötletem nincs. És minél jobban rám van erőltetve a vásárlás, annál kevésbé van kedvem az egészhez. Ezért is fordult már elő, hogy kaptam a megjegyzést: "nem kaptam szülinapomra semmit", és hogy mennyire figyelmetlen és nem törődöm vagyok. Ez egyáltalán nem igaz. Számomra tortát reggelizni az ágyban és együtt tölteni a napot, többet ér mintha vennék valamit, csak azért, hogy vegyek valamit.
Sajnálatos módon a 21. századi Karácsony nem szól másról, mint hogy minél többet költesz egy ajándékra, annál jobban szereted az illetőt. Sajnálom, de én ebben nem akarok részt venni többet. Minél tudatosabban élek, annál jobban ráébredek, hogy a kapcsolatok, mély beszélgetések, érzelmek, élmények, kedvesség sokkal fontosabbak számomra, mint akármilyen fizikai ajándék. Ezért idén úgy ünneplem a Karácsonyt, ahogy én jónak látom, nem úgy, ahogy meg van mondva, hogy lennie kell.
Ez akár úgy is hangozhat, hogy én vagyok a Karácsonyi hangulat elrontója, a formálódásban lévő ajándékellenes értékrendemmel. Szerencsére ez nem így van. Nem ellenzem teljesen az ajándékozás ötletét, de feltételekhez kötöm. Mert tudom, hogy egy fizikai ajándék is okozhat örömet, ha tényleg olyan dolog, amire vágysz vagy szükséged van. Például ha beiratozol egy rajztanfolyamra, és kapsz egy pár eszközt, amit magadnak nem vettél volna meg, az egy jó ajándék. Boldoggá tesz, mert többet tudsz fejlődni, és van funkciója. Ellenben ha egy H&M es ajándékkártyát kapsz, de a szekrényed tele van soha nem hordott ruhákkal, akkor megegyezhetünk, hogy az egy felesleges és felszínes ajándék.
Az alábbiakban összegyűjtöttem pár gondolatot, hogy hogyan válassz ajándékot a szeretteidnek:
Élmény a tárgyak előtt: Mert a tárgyakat bármikor elveszítheted (én folyton azt csinálom), de az élményeid örökre veled maradnak. Válassz egy olyan élményt, amivel tudod, hogy örömet okozol a másiknak. Mi az, amit már régóta ki szeretett volna próbálni?
Legyen jelentése: lehet akármennyire kicsi vagy értéktelen az ajándék, (egy kő egy képkeretben) amíg jelenéssel bír számodra (az utolsó utazás emléke) addig az egy kiváló ajándék.
Legyen funkciója: válassz olyan ajándékot, ami a másik életét könnyebbé\ boldogabbá\ gazdagabbá teszi.
Legyen elfogyasztható: válaszd az ajándékozott kedvenc csokiját, italát, amit örömmel fog elfogyasztani.
Etikus: ha egy tárgyat szeretnél ajándékozni, ügyelj rá, hogy etikusan legyen elkészítve, helyi alapanyagok felhasználásával, vagy ami még jobb: készítsd el te magad.
Amire igazán szükséged van egy jó ajándékhoz, az az, hogy ismerd az ajándékozottat, ismerd, hogy mik a vágyai, mi okoz neki örömet.
MIT NE ADJ AJÁNDÉKBA:
Ne vegyél ajándékkártyát, csak azért mert nem tudod, hogy mit akar az illető, de azért "kell" valamit adni.
Ne vásárolj hatalmas összegekért ajándékot, hogy elfedd a tényt: nem is igazán ismered, és valójában azt sem tudod, mire vágyik.
HOGYAN VEGYÉL NEKEM AJÁNDÉKOT (vagy a hozzám hasonló gondolkodású embereknek. tudom hogy vannak még egy páran rajtam kívül)
Ne vegyél. Elég egyszerű. Vigyél el étterembe, kirándulni, szervezz sajtkóstolást, legyél kreatív. De soha, de soha ne vegyél nekem felesleges tárgyakat. Az sem baj, ha nem adsz semmit. Legalább őszinte vagy, aminek jobban örülök, mint akármilyen tárgynak.
 AZ ÉN KARÁCSONYI KÍVÁNSÁGLISTÁM
Sok-sok családdal és barátokkal töltött időt. Külföldön élni, messze a családodtól néha nagyon megterhelő, és szeretném az otthon töltött időt olyanokkal tölteni, akiket utána megint nem láthatok fél évig.
Lakomázás. Majdnem biztos vagyok benne, hogy a legtöbb családnál az együtt evés központi szerepet tölt be az ünnepek alatt. Nálunk tutira 🙂
A saját fejlődésemre koncentrálni
Olvasni. Tudjátok mennyire szeretek olvasni, és építgetni a tudásomat, ezért kiválogattam pár könyvet az Amazon kívánságlistámról: